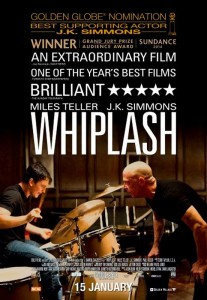 A movie was recently released entitled "Whiplash"- a grueling story of a young drummer seeking his destiny as a jazz legend and the drama that unravels under the direction of a very extreme band director. If you haven't seen it, it's stressfull- maybe because I'm a drummer- but it's also a great movie with great music.
Shortly after the "Whiplash" opened, Tim Simonec, the composer for the film, organized a concert commemorating some of the big band genre's most celebrated composers. I had the honor of playing the event with the Elliot Deutsch Big Band, and we played charts written-by AND in-the-attendance-of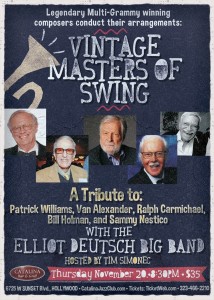 Pat Williams (Frank Sinatra, Michael Buble), Sammy Nestico (Count Basie), Ralph Carmichael (Nat King Cole, Bing Crosby), and Van Alexander (Chick Webb, Ella Fitzgerald).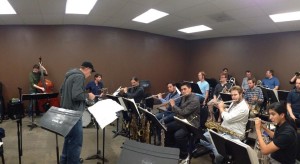 We had a packed performance at Catalina's Bar and Grill in Hollywood, with many additional jazz legends in attendance.
To top it off, Tim Simonec had JK Simmons, the tyrannical band leader from "Whiplash", to "conduct" the band for a couple tunes. He is not a trained musician, which was much to my relief (after seeing the movie I was pretty unexcited about being the drummer on a tune that he was conducting), but he turned out to be very pleasant and did a good job with the band. Here's a sneaky candid by Elliot Deutsch of JK rehearsing with the band.